Teaching Games & Activities

Reading, Math, Science, Coloring, Games

Reading Resources & SAT Vocabulary Games: Similar to Hangman, but instead, you get bug parts. Play now...

Math Charts & Addition & Multiplcation Matching Games: Pick your level and give it a whirl. Play now...

Science: From the "Science, Technology, Engineering, and Mathematics (STEM)" Program. Watch / Print now...

Free Printable Coloring Pages: Printable animal coloring pages by kids for kids - asian elephant, ladybug, and more. Print now...

Games: Enjoy these free online games for kids and adults. The memory games and vocabulary games are the more difficult. Play now...

Robbie's Stuff: Vehicle drawings, and airplane photos taken at the Patuxent River Naval Air Museum. See more...

Online Zoo & Travels

Animals - Online Zoo

Online Zoo - Main Page: Fun includes pictures of animals, animal sounds, and coloring pages. Visit now...

Online Zoo - Amphibians: bullfrog, clawed frog, toad, mantella, olm, salamander... Visit now...

Online Zoo - Birds: bald eagle, black-naped oriole, cockatiel, guinea, inca tern, macaw, mallard, north american ruddy duck... Visit now...

Online Zoo - Fish: blue marlin, catfish, flying fish, great white shark, guppy, hag, lamprey, manta ray... Visit now...

Online Zoo - Mammals: african elephant, arabian camel, alticamelus, asian elephant, bengal tiger... Visit now...

Online Zoo - Invertebrates: earwig, goliath beetle, harverster, horseshoe crab, ladybug, mosquito... Visit now...

Online Zoo - Reptiles: alligator, allosaurus, amazon tree boa, anaconda, baryonyx... Visit now...

Travels

Travels Across the USA: Main list for some of our travels. The list will grow over time! See more...

Washington, D.C.: White House, United States Capitol, Lincoln Memorial, Jefferson Memorial... See more...

Maryland: Cove Point Lighthouse, Drum Point Lighthouse, Point Lookout Confederate Cemetery... See more...

North Carolina: Beautiful lighthouses - Cape Hatteras, Cape Lookout, OcarcokeSee more...

Virginia: Iwo Jima, Mount Vernon, Tomb of the Unknown, White House of the Confederacy. See more...

Packing List for kids: Packing list to help kids do their own packing. Get it...

Art by Kids: Art that was submitted by children. During our travels in 2007 & 2008.See more...

Devotions & Scriptures

Bible Stories for Kids

Devotinals for Adults

Online Bible

Old Testament

New Testament
Animals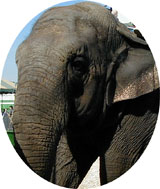 Animals can be divided into 2 groups - invertebrates and vertebrates.
Vertebrates are animals with a backbone. Invertebrates are animals that do not have a backbone. Examples of invertebrates are insects, bugs, snails, and slugs.
Vertebrates can further be divided into 5 groups - amphibians, birds, fish, mammals, and reptiles.
Amphibians are animals that start out as water animals, but grow up to be land animals. Amphibians include frogs and salamanders. Mammals are warm-blooded and have babies that drink milk. Mammals include dogs, cats, and horses. Reptiles are cold-blooded. Reptiles include animals like snakes and turtles.
Online Zoo by Category
Online Zoo - See It All
Inside the Book - Bouncing Beave Discovers God
There are 19 color photos in the book. I don't want to spoil it, so I will just give you a glimpse.



Drew's Animals
Mission Statement
To reach the world for Jesus
To leave a legacy
To make a difference in the lives of others

---
---
Bible Verse
And on the seventh day God ended his work which he had made; and he rested on the seventh day from all his work which he had made.
Genesis 2:2 KJV
---
Bouncing Beaver
Joke


What does the Easter rabbit use to hop for a long time?
Easter legs.
---
Supporters & Resources
---
Escaped Dino
Play
Dino Hunt
Scorecard is on
Games Page
Disclaimer | FAQ | Contact / Comments | Privacy Policy | ToS